Andy Diagram and Richard Harrison talk about their new Spaceheads album " A Short Ride on the Arrow of Time" which is released on Electric Brass Records on October 21st 2015.
Available on Vinyl, CD and download you can get more information here
Here is the video for the title track from latest Spaceheads EP on Electric Brass Records.
Buy the 12inch vinyl or Download version or CD from the Spaceheads Bandcamp page
Four new Spaceheads tracks are to be released in May 2014 on Electric Brass Records Cat no. EBR03
It is released on 12 inch 45 rpm vinyl and also available as a CD and download.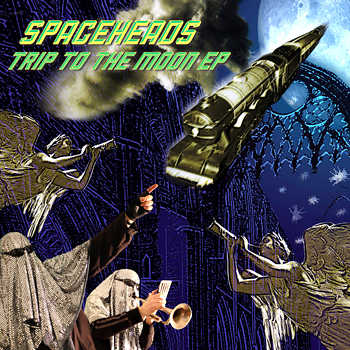 More info and video at Spaceheads website here